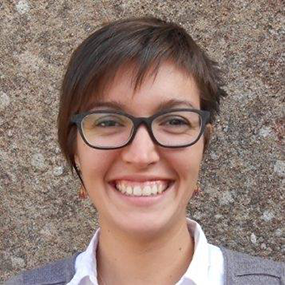 Phénoclim project coodinator
Background
Anne received her undergraduate degree from the Technology and Engineering School at the Université de Lorraine. After travelling for four months in South America, she began working as a development engineer for an automotive equipment supplier. She soon decided that she wanted to change direction professionally toward a career related to science and nature. In January 2017, she signed up through the French National Volunteer Service to work with CREA Mont-Blanc beginning in January 2017.
Role at CREA Mont-Blanc
Anne is responsbile for the organizing and coordinating the Anne est en charge de l'animation et du développement du réseau de bénévoles de Phénoclim, un programme de sciences participatives. Elle répond aux sollicitations des bénévoles et tente de dynamiser la communauté : rappel des saisons d'observations, interventions, newsletters, mise à jours web, recherche de nouveaux bénévoles ou relais… Anne a également pris le relai sur la gestion des inscriptions aux missions de recherche proposées par le CREA Mont-Blanc. Anne has also taken over management of signups for the organization's scientific volunteer trips.
"When I think of the mountains, I also think of…"
Sports! Anne came to CREA Mont-Blanc from the Atlantic coast hoping to find some mountains. So far, her quest has been a huge success and she spends as much time out in nature as she can, be it skiing, snowboarding, hiking or even swimming across mountain lakes.
E-mail: abrasselet [at] creamontblanc.org