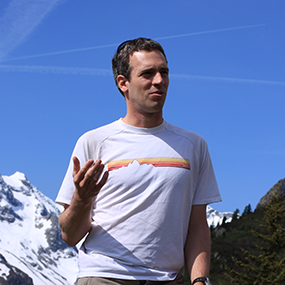 Scientific Collaborator
Christophe is professor at the Université de Lausanne, Switzerland and a visiting scholar at the Swiss Federal Institute of Forest, Snow and Landscape Research (WSL). He is also a curator at the Vaud Canton Museum and Botanical Garden in Lausanne.
During his studies, he discovered that biology and geography could be combined in the emerging new field of predictive biogeography. This discipline uses statistical modelling to predict changes in species distribution, particularly in the context of a changing climate.
The goal of his research is to improve upon existing projects of the impact of climate change on vegetation in mountain regions. Although he primarily works in Switzerland and in the Alps, because each mountain range has topographic and climatic specificities that will determine their trajectories over the course of the 21st century, Christophe has expanded is work to include the Rocky Mountains and the Caucasus.
Visit Christophe's profile on ResearchGate