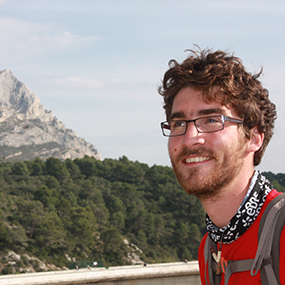 Citizen Science Coordinator
Background
During his PhD in Ecology at the Agronomy and Environment Laboratory in Nancy, Colin became interested in how the organization of agricultural land influences wild bee populations and the plants they pollinate. He is committed to making science accessible and, throughout his career, has dedicated himself to giving talks and presentations to students and the general public. A naturalist at heart and passionate about the understanding the natural world, Colin participates in a variety of different citizen science programs.
Role at CREA Mont-Blanc
Colin coordinates CREA Mont-Blanc's citizen science initiatives. He is in charge of the facilitation and development of the Phénoclim observer network, CREA Mont-Blanc's flagship citizen science program. In addition, he also plays an important role in the administrative and financial management of CREA Mont-Blanc.
When I think of the mountains, I also think of….
Heading out on adventures. Walking, running, quietly marveling at the incredible landscape around me, setting up my tent, and sharing unique experience with friends and family.