Whether you live near Mont Blanc or further afield, you can volunteer your time or lend your skillset to CREA Mont-Blanc. We're always looking for motivated volunteers to help with naturalist observations, the installation of field instruments, administrative and logistical support, translation, and audiovisual and web production.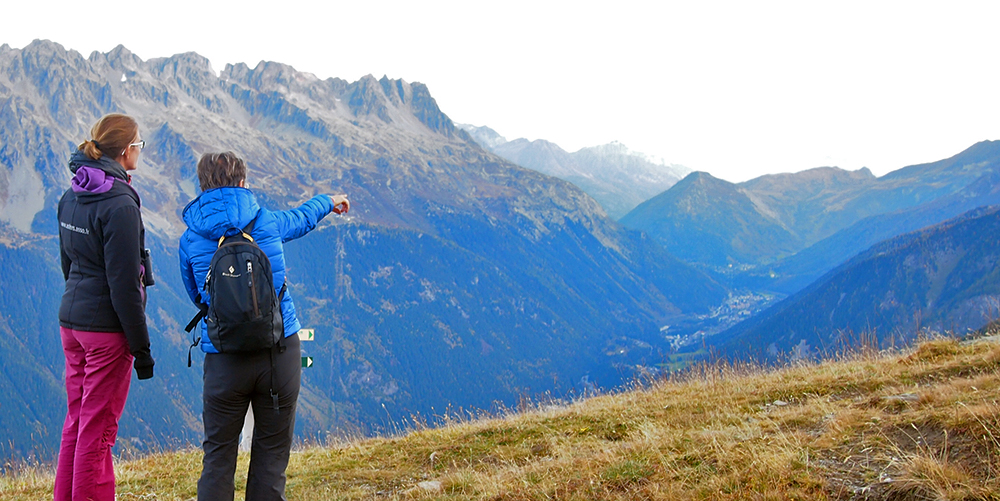 Observation of landscape evolution at the Plan de l'Aiguille site (8200 feet) © CREA Mont-Blanc
When you get involved with CREA Mont-Blanc, you are helping to ensure the functioning and development of our projects and events. Like our patron, Joseph Vallot and the great explorers of his time, you are helping write a page in the scientific and naturalist history of the Mont-Blanc massif. Motivated by exploration, inspired by discovery and rewarded with solidarity and camaraderie, our volunteers come back time and time again to share in the adventure.
As a small organization, CREA Mont-Blanc is always seeking volunteers with a variety of skillsets. In the past, volunteers have helped us in the following areas:
Time-lapse photography
Videography
Photojournalism for our trips
Installation of field instruments
Observations at our field sites
Web development
Social media development
Graphic design
Translation
If you speak French, please take a look at our French volunteering guide.
If you don't speak French, but are interested in getting involved either while travelling in the Chamonix area, or from the comfort of your home, please contact our Director of Programs, Irene Alvarez.
Thanks so much for your help!