Chamonix-Mont-Blanc is a truly incredible place not only because of its impressive natural surroundings but also because of its proximity to a wide variety of other world-class natural and cultural sites. When you book your trip to visit CREA Mont-Blanc in "Cham", you may want to budget time to take advantage of its surroundings.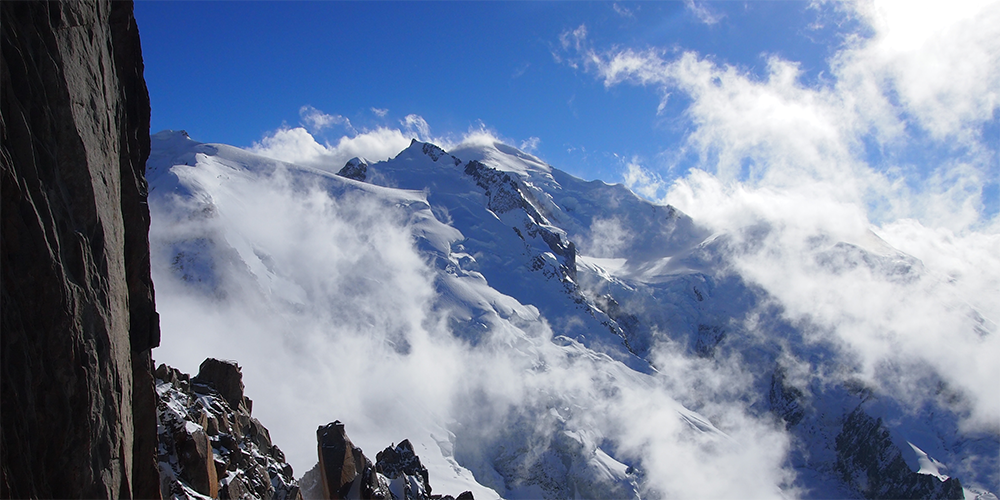 The Chamonix Valley
Located in a high valley in the French Alps at the base of the highest peak in Western Europe, Chamonix-Mont-Blanc is world-renowned for its dramatic scenery, alpine sports, and rich history. It was the site of the world's first Winter Olympics in 1924, "Cham" is both a charming French mountain town and a dynamic hub for hiking, mountaineering, trail running, climbing, skiing and snowboarding.
Easily accessible from several international airports (Geneva, Lyon, Turin and Milan), the town features a wide variety of lodging choices and culinary options, from traditional French and Swiss cuisine to sushi and pizza. A year-round international destination, visitors come to Chamonix from all over the world.
The Chamonix Valley is actually made up of 5 distinct towns—Servoz, Les Houches, Chamonix, Argentière, and Vallorcine—each with their own distinct charm. You can sight-see and easily travel from one end to the valley to another on the convenient Mont Blanc Express Train.
Visit the official Chamonix website for more information and for inspiration.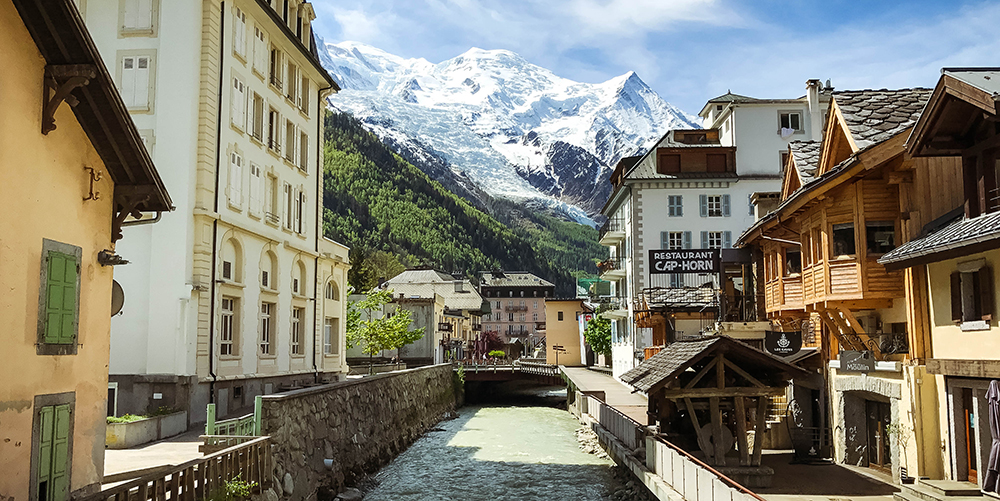 Around Mont Blanc
Although the Chamonix Valley is in France, it is only 30 km from Switzerland over the Col des Montets pass and 15 km from Italy through the Mont Blanc Tunnel. This unique location allows you to visit world class sites in three countries, even when you're short on time. From the charm and culinary sensations of Italy, to the wine tours and cheese of Switzerland, there's plenty to discover only a stone's throw away.
Favorite sites to visit include Geneva, Annecy, Aosta, Martigny, Champex, Lausanne and the Fortress of Bard. If you have more time, you can go a little further afield, visiting Lyon, Torino.