The Research Center for Alpine Ecosystems (CREA) is a scientific and educational Non-Governmental Organization working on the ecology of mountain ecosystems and based in Chamonix since 1996.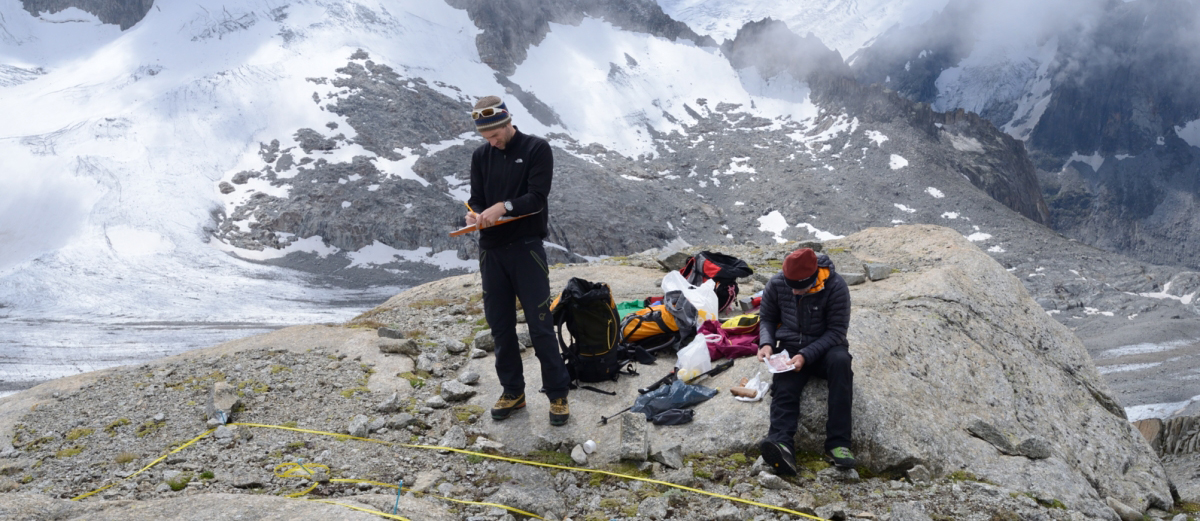 Jardin de Talèfre © CREA Mont-Blanc
For 10 years, 5,000 volunteers (individuals, schools, protected areas, associations) all around the Alps and beyond have been measuring the impact of climate change on the seasonal cycles of 17 species of moutain fauna and flora. Phénoclim is one of the oldest participatory science programs in France, mixing rigorous science with environmental senzitisation. Phenoclim also benefits from CREA's network of 60 temperature stations.
Centered around the Mont-Blanc range, an emblematic witness of climate change, this program is aimed at making Mont-Blanc one of the reference sites in the monitoring of our Planet. CREA's research in Mont-Blanc provides tools for decision-makers, and visual and pedagogical displays of the Mont-Blanc evolution for the public. Participatory science and scientific hikes involve visitors into the monitoring process.
Explore in the field the functioning and evolution of mountain natural habitats through rigorous scientific protocols, on the side of the best academic laboratories in ecology and with an active citizen participation.
Marvel at
science and nature, by casting a different and sensitive eye on the mountain and by perpetuating the spirit of curiosity of the first pioneers of science in Mont-Blanc
Educate
on the functioning and evolution of mountain ecosystems, in particular in the face of climate change